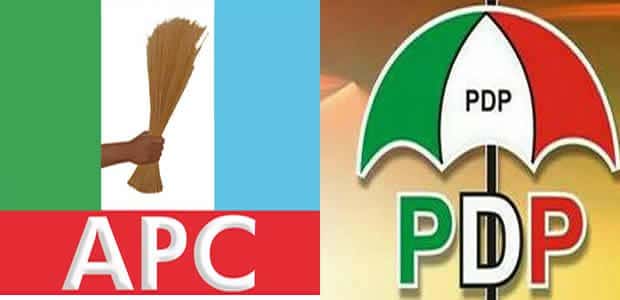 PDP Shades Buhari, Osinbajo, APC Over "Restructuring Statement."
The Peoples Democratic Party (PDP), yesterday reacted to Vice President Yemi Osinbajo's statement that Nigeria's problem is not restructuring.
The PDP alleged that the ruling All Progressives Congress (APC) and President Muhammadu Buhari lied to Nigerians that it will restructure the nation, if voted into power, in order to win the 2015 general elections.
In a statement by its National Publicity Secretary, Kola Ologbondiyan, the PDP said that the APC made restructuring a cardinal agenda in its 2015 campaigns, adding that  it is unfortunate that the ruling party is now singing a different tune.
"The APC made the issue of restructuring a cardinal agenda in its manifesto, alongside other bogus promises which it had failed to fulfill. The ruling party's dodgy approach to the issue of restructuring has earned it the odious reputation as the most deceptive political organisation in the history of our nation.
"The PDP recalls that the APC, in line with its duplicitous script, went ahead to set up a deceptive committee on restructuring, which made several recommendations that they never contemplated implementing, but only to create an impression that their dysfunctional party and incompetent government are committed to their promises.
"Now that the 2019 general elections are around the corner, the APC has become apprehensive that Nigerians will hold it to task on its promises, including that of restructuring, hence the resort to rhetoric and desperate recants, for which the likes of Prof. Osinbajo has been enlisted.
"In all, the PDP counsels the APC and the Buhari presidency to learn that there is no way they can hide from their shadows as they must be ready to face Nigerians on all scores, in all their lies, deception and false promises, with which they fraudulently took over power in 2015."