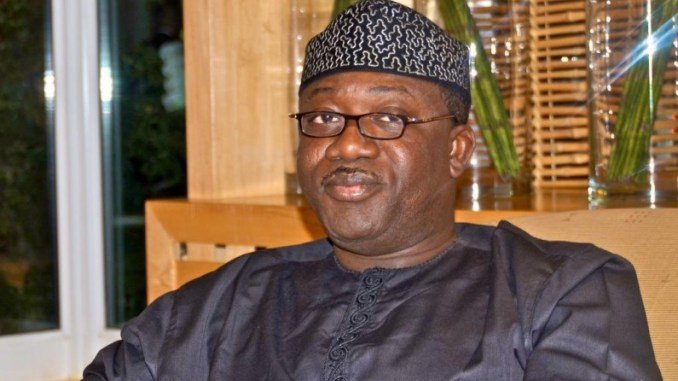 Ado Grammar School, Ado Ekiti, has been shut down, for the fear of reprisal. The school was closed last Thursday, after a 17 year old SS 2 student identified as Favour Mathew, was allegedly hacked to death by a schoolmate, Kehinde Timilehin.
The closure of the school is coming as a result of alleged threats of reprisal by the Ebira community which the victim belongs to.
Report revealed that the two students engaged in a contest on the efficacy of charms which saw Timilehin overpower Matthew and attacked him with an axe which was brought by the victim.
Mathew later died at the Ekiti State University Teaching Hospital following the injuries he suffered.
Further report revealed that members of the Ebira community stated that they would retaliate the killing of their son by attacking the school.
The police have been keeping the school and the Ado-Federal Polytechnic Road under watch to prevent a breakdown of law and order.
A source in the school said, "The school is to be shut, but the teachers will be working, because the victim's family threatened that 30 students would be killed in the reprisal.
"It is not in any way safe for us to ask students to return to school now. They had finished their examinations before the incident happened. If any of them come to school on Monday (today), we shall ask them to go back in the interest of safety."
Meanwhile, the Ekiti State Police Command has said the status of Timilehin, who was 16 years when he allegedly committed the offence, remained an issue that would be determined by the judiciary.
The Police Public Relations Officer, Ekiti State Command, Caleb Ikechukwu, said the office of the Director of Public Prosecutions in the state Ministry of Justice would determine whether the suspect would face prosecution or taken to the Juvenile Correction Centre for detention.
Ikechukwu said, "I want to say that the suspect's fate will be determined by the DPP, because being a minor, a lot of things would have to be taken into consideration.
"But as for us in the police, we are investigating the matter to establish whether it was a case of murder or manslaughter. We are investigating the elements of the case, because by law, if you are less than 18, there must be special consideration for any offence you commit.
"But we also have a juvenile correction centre; so, the DPP will study the outcome of our investigation and come up with the best alternative that will be in line with the law."